VARIOeveryday
Vintage Italian Leather Onyx Black Watch Strap with Quick Release
VARIO consistently delivers premium quality products without the premium price tag, and our Vintage Italian leather watch straps are no exception. Widely regarded as the source of the world's finest full-grain leather, Italy's Provincia di Vicenza is a hub of European craftsmanship. It's also where we've sourced the leather used to create our collection of fine leather watch straps.
Carefully treated to provide stain and water resistance, this soft, supple leather requires no break-in period, and carries a vintage look right out of the box. Its quick release spring bars allow for easy installment by hand, so you can strap this beauty to your wrist in seconds.
available in 18/19/20/22mm
18/19/20mm tapers to 16mm / 22mm tapers to 18mm
stainless steel buckles 
measuring approx 4.5"/115mm long portion, 2.9"/75mm 
short portion 
and 3
mm thick
*watch not included*
Our high quality Italian leather watch straps are individually inspected in Singapore, quality and satisfaction guaranteed. 
---
Share this Product
Customer Reviews
02/22/2020
Ben S.
United States
I recommend this product
Super soft and really comfortable except one caveat....
A long story short, I got inherited this watch (i.e. a typical old-fashioned classic 36 mm oyster date just with a gold jubilee band) and couldn't wear this watch much due to its look that makes me look old. Vario's soft leather Italian band made me wear this watch more as this elegant look and its high quality orange band actually made the overall look reasonably modern and complementary to the old classic watch. Leather is super soft and very comfortable. Only one down side is if you have more than 7 inch wrist, this leather bands may not fit well as the length of band barely wraps around the thicker wrist. I have a 6.5" wrist and fits perfect but I thought I can share this possible improvement with Vario team on providing customers an option to choose either a long or standard length.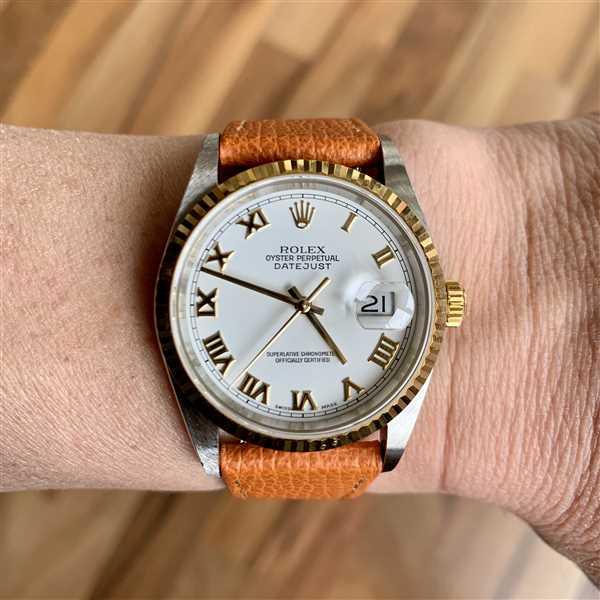 02/20/2020
Cláudio R.
Portugal
I recommend this product
Great strap
Works perfect with my Oris pointer. Versatile and distinct Great buy...
02/09/2020
Zaini O.
Singapore
01/15/2020
Mark
United States
I recommend this product
Great Value, High Quality Strap
Very nice straps, supple and comfortable without any break-in period. Love the grain texture and the color of the Mahogany strap is a nice warm brown. Only critique would be the 4mm taper. A 4mm taper really makes a larger watch appear top heavy (2mm taper appears to be the industry standard). A 4mm taper like this one is fine for dressier watches or anything 40-41mm and smaller, but if you have a really big watch this strap may look a bit awkward in my opinion. I'd buy again, though. Hard to find this quality for the price. To be noted: shipping from Singapore to the US takes some time, so put your patient pants on (~3 weeks to North Carolina).
01/11/2020
Bryant L.
United States
I recommend this product
Italian Leather Watchstraps
I have purchased Vario Italian Leather Watchstraps due to the fine quality and design.Classic and subtle, but elegant as well.The quick release is an added bonus. Iven and Judy sent a personal postcard ,and with information about installation and protective carrying pouch.I am very satisfied with each purchase. Given as gifts and acquired for personal use.
---
More from this collection