Some months ago I met with Tong, founder of 47Ronin, specialised in bespoke leather watch straps with a Japanese flair, to share our passion on watches and watch accessories. I've always wanted to connect with local watchmakers and artisans and we decided to have a collaboration between Vario and 47Ronin on our 1st meeting.
I decided to send Tong our Eclipse and gave him free reign and he came up with an idea of using different materials and designs for the longer piece and shorter piece of the strap. 
You can clearly see one side is brown, and the other is greyish green, with their "Second Button" from Japanese junior high school uniform, and hand-stitched along the edge. 
You may have noticed he coated the edge with a layer of blue paint for protecting the leather and serve as part of the design. It is also matched with a silver stainless steel butterfly clasp buckle. 
Eclipse is astronomical phenomenon that occurs once in a while. Before the advancement of science, it is a phenomenon that was amused, feared, or confused by many. Even with today's scientific explanation, the eclipse remains a mysterious event for many of us. 
His design in having 2 different colours and different materials for both side of the strap coincides with our Eclipse story, which shows irregularity can also be adopted in things around us. Thinking out of the box, and embrace the differences that appear in our lives from time to time, would allow us to see the world with new perspective, and find happiness and joy within.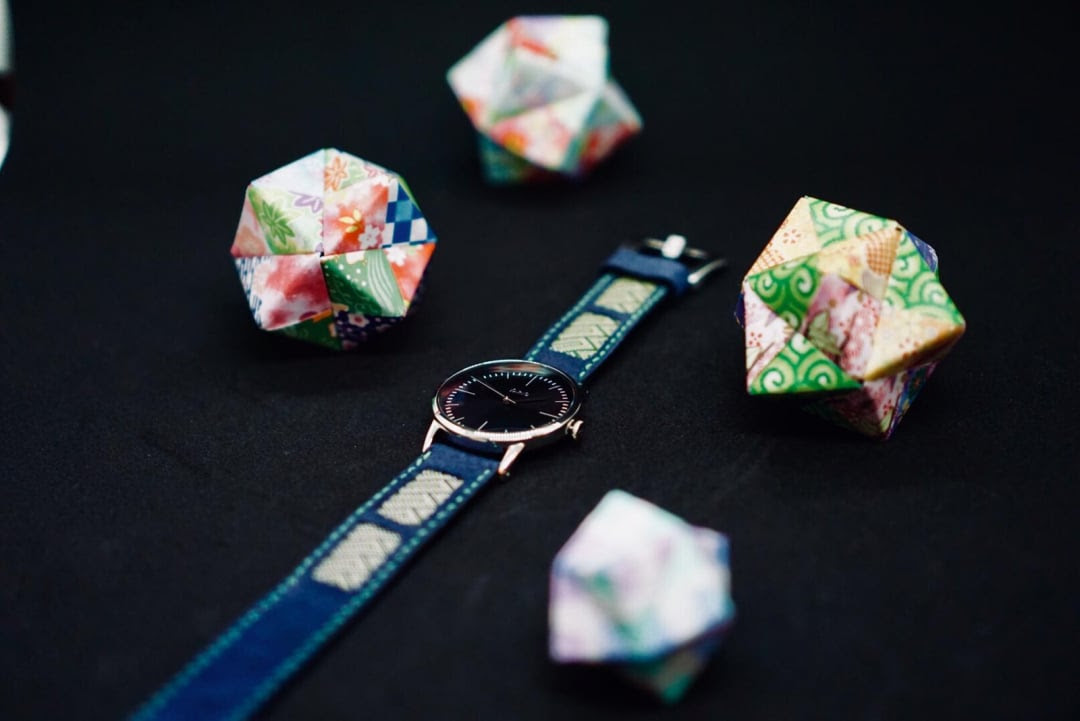 47 Ronin straps will be having an exhibition from 3-12 April at the following address. Please DM him if you're interested and see if you can spot our watch amongst other microbrands. 
FLOR Patisserie
2 DUXTON HILL #01-01 SINGAPORE 089588
More details of the event can be found here
https://47ronin.co/blogs/blog/47ronin-watch-straps-exhibition-duxton-hill-3-april-12-april-2020
47Ronin 浪人 Watch Straps are designed & handcrafted piece by piece with exotic materials from various part of Japan, such as leather, Kimono fabric, Japanese print, and interesting materials.
Interested in their watch straps? Email Tong and mention Ivan from Vario recommended and he will give you complimentary name engraving for your strap purchase.
Feel free to contact them for any enquiry at: hi@47ronin.co 
Show them some love on Instagram @47ronin_watchstraps 
Visit their website for more information and regular updates on new releases